Ewa is certified yoga instructor at the 200hr level.  Her classes are designed to reverse the imprint of the western everyday life, and to let go of daily checklists, responsibilities, and worries of tomorrow which often leave us tense and tired.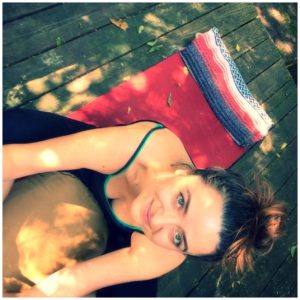 In her restorative class you will experience pure bliss as she incorporates Thai Yoga (hands on adjustments) to help the body release and soften. You will find deeper healing in your mind and body as you roll in blankets and bolsters in order to relax and let go.
Skilled in teaching at many levels Ewa offers individualized instruction that make challenging poses more accessible for beginners as well as guiding students with more experience deeper into their practice.  In either class, you will work on feeling open, mindful, and super well!
Restorative Bliss
Sundays at 4p
In this class, we will work through series of poses that are supported by bolster pillows, blankets, block, chairs, etc.  We will explore the power of being present and letting go by holding the poses for the period of time and allowing the body to slowly relax and soften.
Each pose is complemented by an adjustment that will help you deepen its benefits.
Hot stone & aroma therapy are used to enhance the experience.
Class Size: 8 students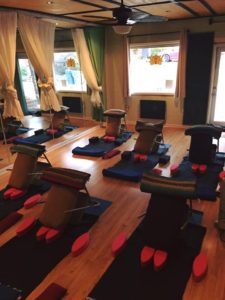 Drop In $17
Rhythm & Restore
Mondays 7p
A class built around elements of rhythmic movement to help shake off the stress of the day and prepare the body for stillness. We will then move into supported poses that will help restore the systems bringing the mind and body back into balance. Appropriate for all levels of experience. Modifications or complex variations offered.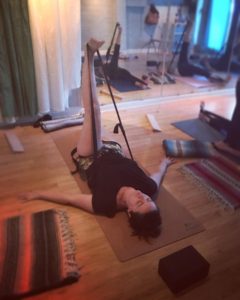 Morning Stretch + Tone
Saturdays 9:30a
In this class we will focus on creating length and space in our joints with alignment-based poses; increase range of motion with subtle movements; and work towards creating strength and stability. This is a perfect class to start your day with your mind and body balanced. Appropriate for all levels of experience. Modifications or complex variations offered.