Jessica's primary focus is to help her students understand the more subtle aspects of their mind body connection. She uses her knowledge of anatomy and physiology to develop classes that will help to bring the body into a balance of strength and suppleness while balancing the nervous system. We experience an overall feeling of well being when our stress levels are more manageable and the family of systems that support our livelihood function better.
The renowned teacher T.K.V. Desikachar says, " The practice of yoga only requires us to act and to be attentive in our actions."
Jessica implements this idea in her teaching by using several teaching techniques. One is through the use of props. Props are very effective in supporting a pose in a way that removes some of the strain of the physical aspect so we may focus and keep the mind in balance. Props also allow us to feel reference to where we are in space by providing boundaries that support our awareness.
Props are not limitations for the weak but provide a framework to help us work stronger and more effectively.
In her classes, Jessica teaches the experience of sensations which connect us to the present moment:
Grounding – allows a sense of security and presence of being.
Expansion – helps us to feel more space in and around ourselves bringing a feeling of lightness and joy.
Balance – helps to manage to fluctuating patterns of the world around us while feeling anchored to our center.
Rhythm – establishes a soothing harmony in our bodies calming anxious feelings and can help to lift the weight of depression.
For 16 years yoga has been an integral part of Jessica's life. It has helped her navigate physical injury, hormonal imbalances, emotional trauma, anxiety, depression, addiction, and just general life stress. She feels yoga is truly a gift to humanity. Between her practical knowledge of the beneficial aspects of yoga and her own personal experience, she teaches with equal precision to all levels. She adapts poses where the body has limitations in order for her students to feel the intended expression of the pose and she helps guide a more experienced student toward the next level of their practice.
Jessica von Schlichten
Certified Yoga Therapist by the International Association of Yoga Therapy. Advanced training in Adaptive Yoga for Disability and Trauma Sensitive Yoga.
Certified in Adaptive and Trauma sensitive yoga since 2014
Owner of Mystic Lotus Yoga Studio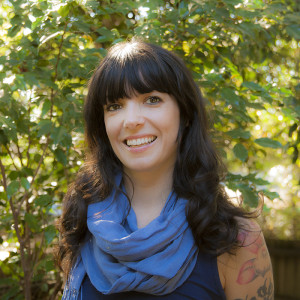 Laura has practiced yoga since 2001. She is trained in Vinyasa Flow and Vastu Yoga. Vastu Yoga is rooted in the teachings of Swami Sivananda and moves through the chakra system in a meditative asana practice. Originally a ballet and modern dancer, Laura appreciates the flow and creative sequencing as well as the practice of yoga. Her classes are a blend of vinyasa flow, the 12 Basic Sivananda asanas, restorative postures, and reflective themes. Laura is a community organizer in the fields of domestic violence, LGBTQ activism, and social justice. She strives to share the healing practice of yoga in these spaces and the community at large. In her spare time, Laura enjoys writing poetry, knitting, traveling, and philosophizing.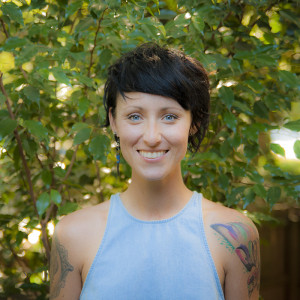 Ewa is certified yoga instructor at the 200hr level.  Her classes are designed to reverse the imprint of the western everyday life, and to let go of daily checklists, responsibilities, and worries of tomorrow which often leave us tense and tired.
In her vinyasa classes you will become invigorated as you stretch and move your body through rhythmic flow combined with breath, designed to balance the nervous system. You will establish a calm steady foundation from where you will learn to expand the body as you move through asanas (poses) creating a mindful practice.
In her restorative class you will experience pure bliss as she incorporates Thai Yoga (hands on adjustments) to help the body release and soften. You will find deeper healing in your mind and body as you roll in blankets and bolsters in order to relax and let go.
Skilled in teaching at many levels Ewa offers individualized instruction that make challenging poses more accessible for beginners as well as guiding students with more experience deeper into their practice.  In either class, you will work on feeling open, mindful, and super well!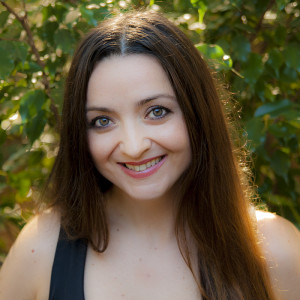 Shannon is a classically trained violinist, yoga instructor, and an aspiring artist. She received her RYT 200 at Peachtree Yoga Center under the direction of Graham Fowler. Performing and teaching violin has been her way of sharing a deeper connection, and communicating with others and the universe on a more intimate level since the age of 5. Yoga is synonymous with music. The flow and grace of yoga can transport us to a deeper level spiritually and physically just as music can. She shares her love of yoga through teaching and guiding students to a healthier mind, body, and soul. Shannon practices and teaches today in the hopes of opening the heart, honoring the truth, and growing each day as she attempts to embody and spread the idea of her middle name, Peace.